Waiver Wire Pickups are essential in fantasy football. Teams are constantly scouring free agents looking for the next gem to help ride their team to a fantasy championship. Every year a handful guys break out from fantasy irrelevance to fantasy superstardom. Here's the best of this year's crop. Drafted players who were cut and then picked back up do qualify for this team.
QB
Ben Roethlisberger (Dr. Light's Robots)
4,952 Passing Yards, 32 Passing TD's, 9 INT's, 27 Rushing Yards, 3 2 Pt Conversions, 5 Fumbles Lost, 310.5 Fantasy Points
QB Rank: 6
Overall Rank: 9
Originally a 9th round pick, Leland dropped him and I picked him up off waivers only to end up trading him to Matt for an 8th round pick. Roethlisberger ended up as the #6 ranked QB. Not too bad for a guy who was not only the 15th QB taken off the boards but actually available to be picked up on waivers.
WR
Odell Beckham Jr. (Dr. Light's Robots)
91 Receptions, 1305 Receiving Yards, 12 Receiving TD's, 35 Rushing Yards, 1 Fumble Lost, 248.5 Fantasy Points
WR Rank: 5
Overall Rank: 30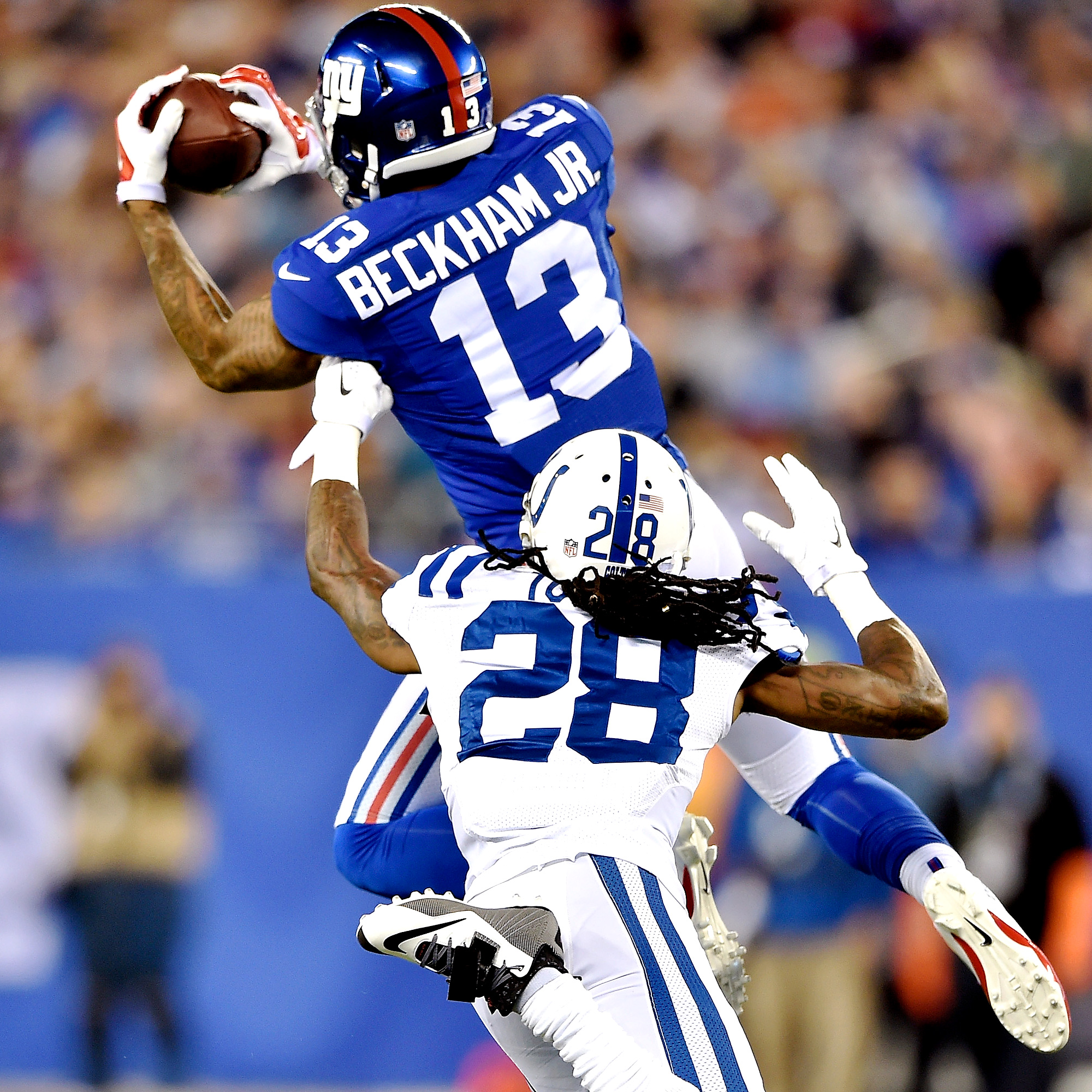 No surprise here. Drafted in the 13th round as a hail mary pick, Kenny quickly dropped him as he was hurt and needed the roster spot. Matt would end up picking him up and the rest...as they say is history. Top 5 receiver even after missing 4 games..you can pretty much telegraph who's winning Waiver Wire Pickup Of The Year.
WR
Brandon LaFell (Winter Is Over)
74 Receptions, 953 Receiving Yards, 7 Receiving TD's, 13 Rushing Yards, 1 Fumble Lost, 173 Fantasy Points
WR Rank: 22
Overall Rank: 69
LaFell is the first 100% pure waiver wire pickup on the squad. He went undrafted and after a slow start for the Patriots offense as a whole, he finally developed chemistry with Tom Brady and became a very dependable receiver for Alex's playoff squad. Not bad at all to get a top 25 receiver off the waivers.
WR
Jordan Matthews (The Bad Robofies)
67 Receptions, 872 Receiving Yards, 8 Receiving TD's, 168.5 Fantasy Points
WR Rank: 25
Overall Rank: 72
Matthews was a 10th round pick by Drew, but after a couple weeks Drew dropped him and then Kenny picked up and HE DROPPED HIM and then Dad picked him up and because Dad's receivers were kind of weak..Dad ended up using him weekly and it worked out pretty well. Matthews finished as a Top 25 receiver and helped keep Dad in playoff contention despite losing Brandon Marshall for the season.
RB
Justin Forsett (JTG'S Warehouse)
1,266 Rushing Yards, 8 Rushing TD's, 44 Receptions, 263 Receiving Yards, 1 2 PT Conversion, 211 Fantasy Points
RB Rank: 8
Overall Rank: 32
Bernard Piece, not Justin Forsett, was supposed to be the main beneficiary of the fallout over the Ray Rice fiasco, but at the end of the day, it was Forsett who took the opportunity and ran with it....literally. Forsett had an amazing season, with nearly 1300 rushing yards and 8 rushing TD's while holding off Pierce and rookie Lorenzo Taliaferro, who was just chomping at the bit for when Forsett would eventually slip. He never did. There's a solid chance Forsett doesn't replicate this kind of success again in his career, but for 2014, he was definitely one of the better waiver wire pickups of the season.
RB
C.J. Anderson (Arturo's Beans)
849 Rushing Yards, 8 Rushing TD's, 34 Receptions, 324 Receiving Yards, 2 Receiving TD's, 184 Fantasy Points
RB Rank: 11
Overall Rank: 42
It's a damn shame Anderson wasted his talent on my shit team, because on the right team, he seriously could've challenged Odell Beckham Jr. as Waiver Wire Pickup Of The Year. It took injuries to shitty Montee Ball and Ronnie Hillman for Anderson to finally get a crack at the starting job and look at the game log..it's damn amazing. When you consider he was basically irrelevant THE FIRST 9 WEEKS OF THE SEASON...HE STILL OUTSCORED LESEAN MCCOY FOR THE YEAR! That's INSANE. Imagine a full year of Anderson in that offense. From Weeks 10-16 he had 5 games of 23 or more points and he never scored under 10 points in that span. So basically 7 games catapulted Anderson into a top 12 back. Now the pessimist in me worries about drafting him high next year because who knows if the Broncos STILL believe in Montee fucking Ball and Ronnie Hillman is still there, but if given the chance to be the main back..no doubt Anderson can be an RB1 in that offense yet again.
TE
Coby Fleener (Woe Is Me)
51 Receptions, 774 Receiving Yards, 8 Receiving TD's, 143.5 Points
TE Rank: 6
Overall Rank: 59 Fleener was your typical waiver wire guy..dropped and picked up by various teams throughout the year. You might be surprised though that he actually put up a great season for a tight end. He finished as a Top 60 play overall, and finished in the top 6 at the position. Again..it's a shame he was wasted away on Kenny's ragtag team, but it doesn't erase the fact that Fleener was actually a pretty good tight end in a historically weak position.
Waiver Wire Pickup Of The Year
Odell Beckham Jr. (Dr. Light's Robots)
Seriously, the most important Waiver Wire Pickup in league history as of today. No Brainer winner of this award.